Thank you so much for considering Wendy Bella! We love supporting small businesses and working together to serve our community. As small business owners, we understand the value of collaboration and can't wait to work with you!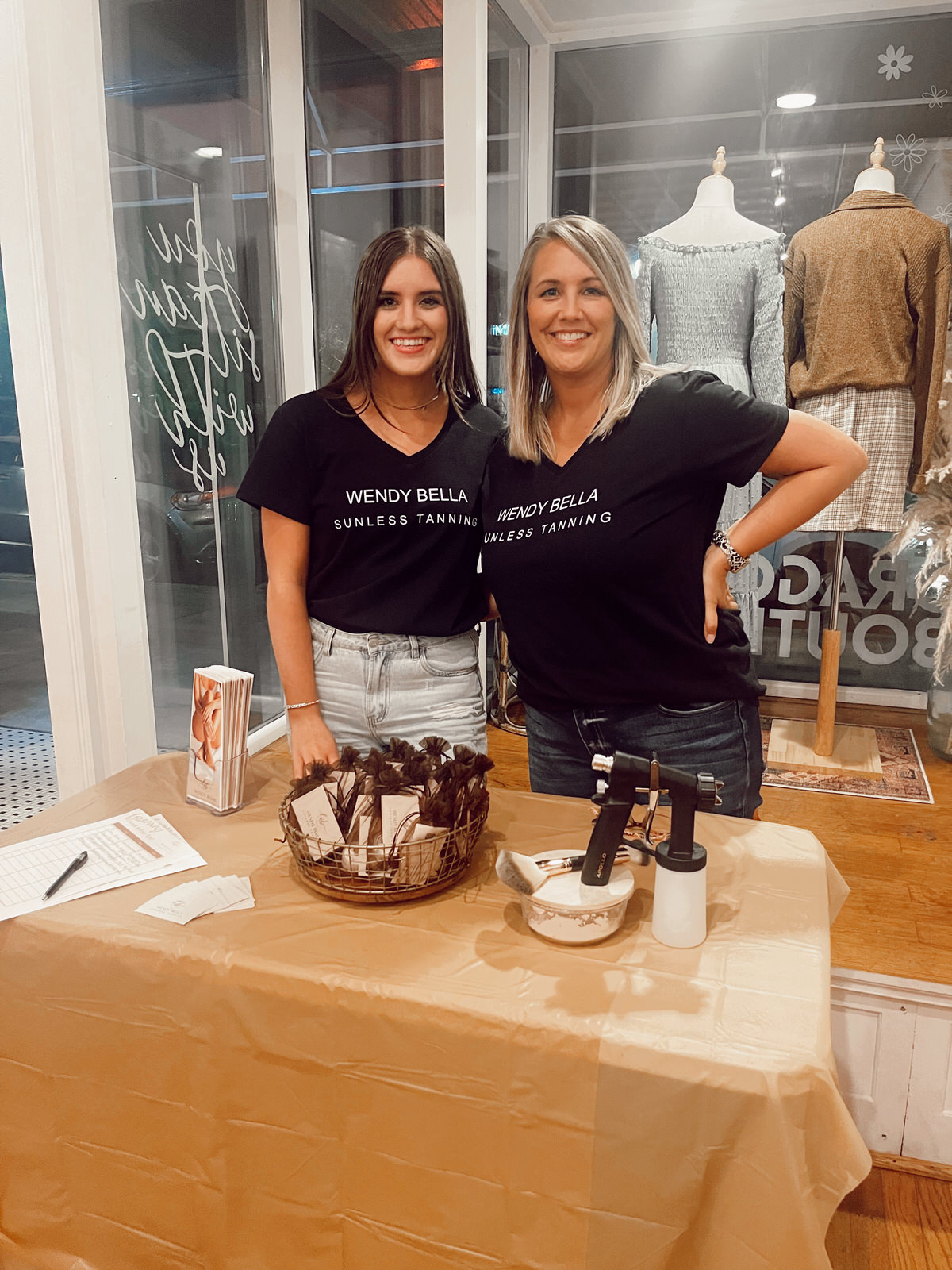 How does a Spray Tan Pop-Up work?
Decide if you would like a full spray tan pop-up event or a mini event.
For the mini event, we will do face contouring and spray tan tattoos.
Determine the date and time for the Pop-Up. A three-hour window is best. However, you may opt for a full day.
To be sure this event is a good fit, you must have a minimum of 5 clients committed to tans beforehand. Survey your clientele to be sure this is for them!
We have two spray tan artists working in 15-minute sessions so we can serve up to about 25 clients in a 3-hour window. We will take walk-ins if possible. It will be important that we keep our time strict and encourage people to be "on deck" 5-10 minutes before their time slot.
We bring all equipment and necessary supplies to keep your space clean.
We will need to set up in a semi-private area with space for one to two 4x4x7 tents.  We will figure out the best way to work with the space you have.
You will create a promotional graphic including all the necessary information. We will supply photos if needed based on what you have in mind. We will cross-promote to reach a greater audience.
We will give you a unique appointment link to share so that clients can choose their time slot for the event. We also offer a special event rate!
We will offer your customers and fun, luxury experience!